A listed building laden with history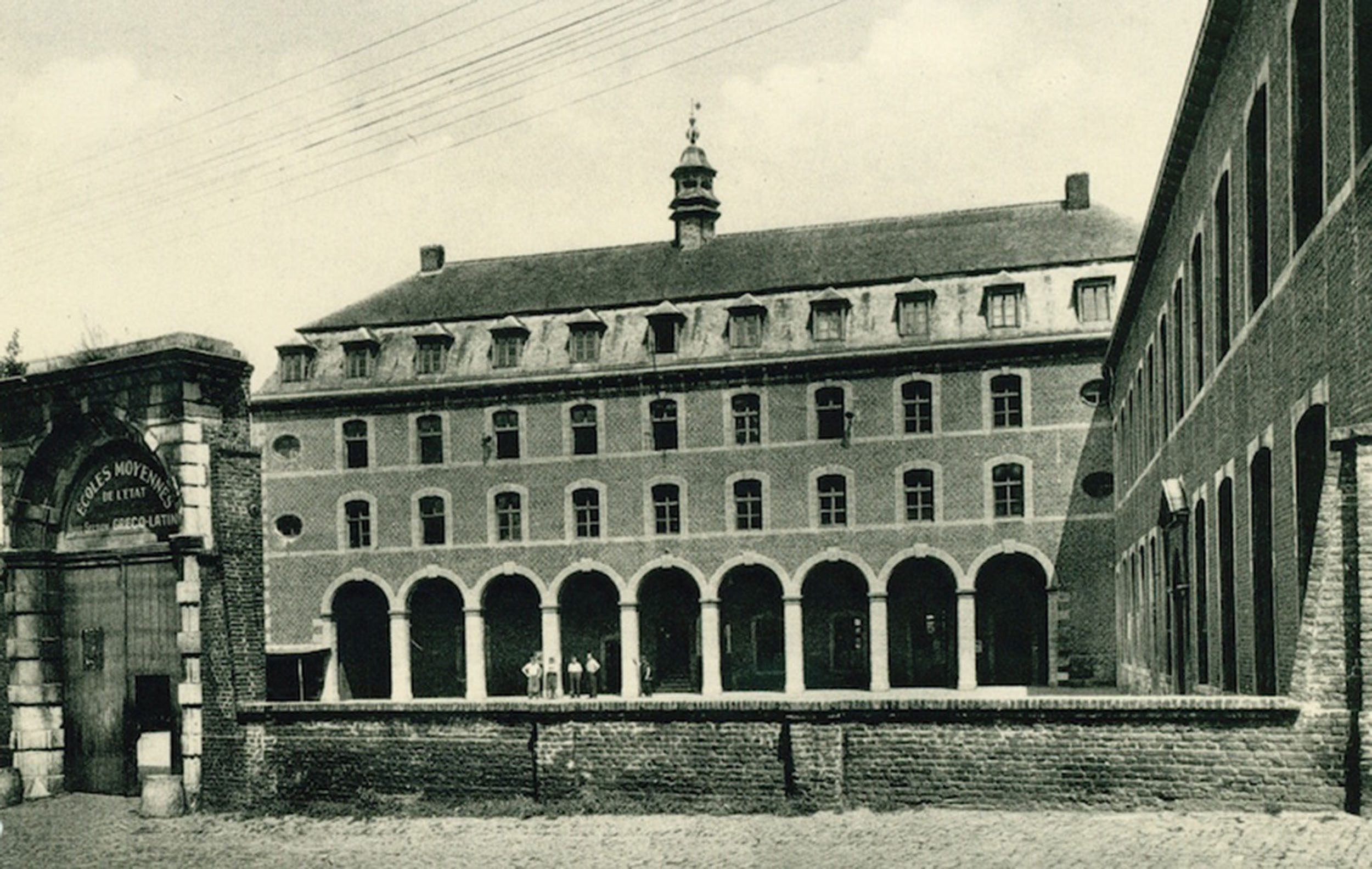 In the 16th century, the site of the international Carnival and Mask Museum was occupied by the "Ostel" of the count Philippe II de Lalaing.
This "Ostel" was acquired by a Binchois, Jehan du Quesne, canon of the Notre-Dame cathedral church of Cambrai, in order to found there a secondary school in 1570.
After more than a century of existence, the institution was entrusted in 1727 to the Augustinians, a teaching religious congregration, who tackled the school's reorganization and the renovation of the buildings.
The main building was reconstructed in 1738 and has three storeys built to both sides of a bluestone staircase. In 1778, a wing was added to the main building. Today the Museum's main entrance is located in this wing. On the ground floor there was an old chapel which later became part of the gymnasium of Binche's public school. It currently houses the Museum's auditorium and projection room.
The school was abandoned by the congregation in 1794 and reopened its doors in 1802 as a municipal school and later, in 1881, as a boys' middleschool. In 1949, the school became an "athénée royal" and from 1956 it was progressively transferred to the outskirts of the town.
On 3 March 1965, which was Ash Wednesday, the building was listed by the Royal Commission for Monuments and Sites.
The municipality of Binche decided to house a museum in this beautiful architectural ensemble and created the international Carnival and Mask Museum.