Masks from all over the world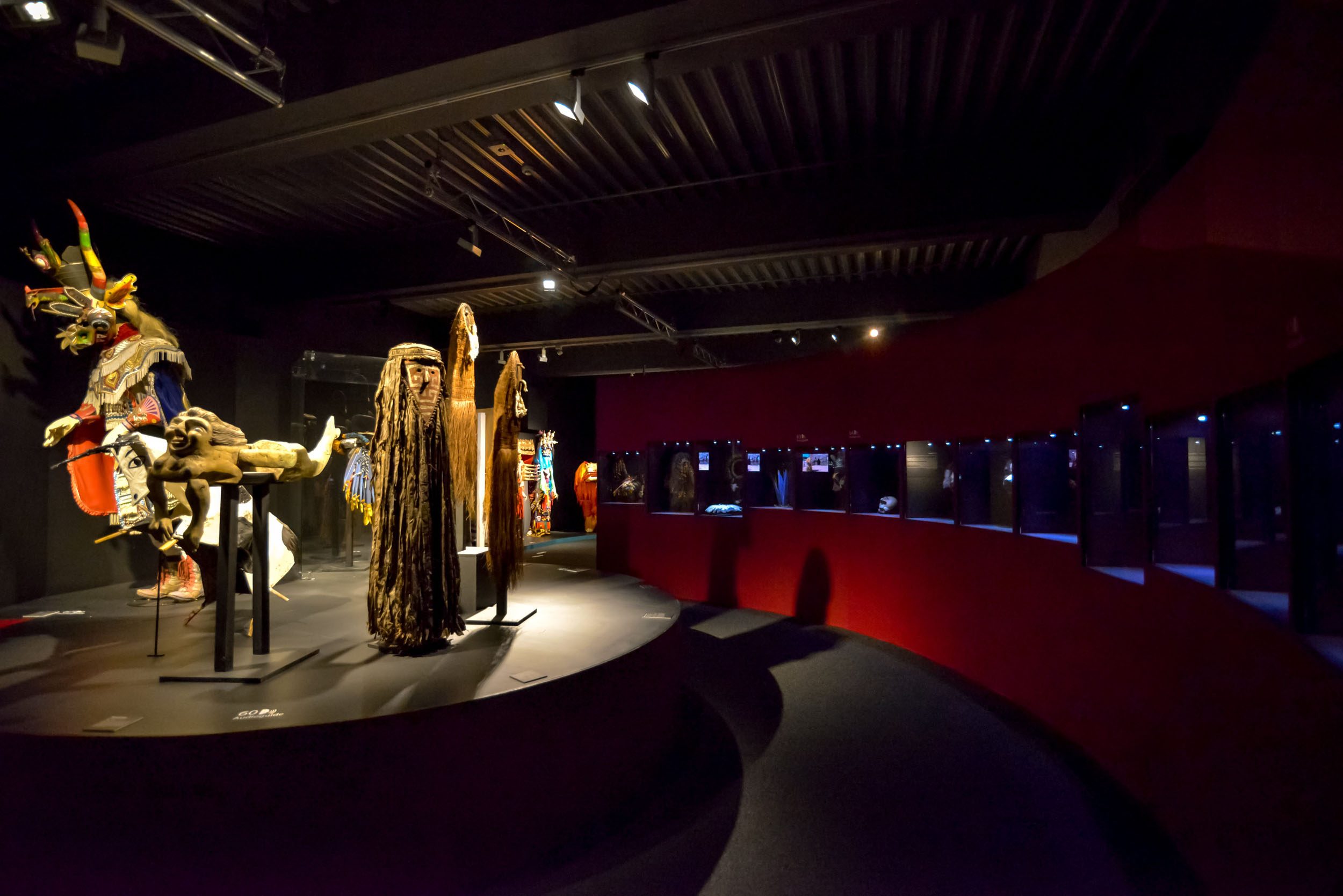 This section invites the visitor to discover the masking practices of the whole world. The journey takes you from the winterfeasts of Europe to the enigmatic ceremonies of North and Latin America and from the mysterious customs of Africa to the fascinating traditions of Asia and Oceania.
The geographical division according to continents permits to highlight the masks' diversity, but also to show certain tendencies and similarities.
The introductory space provides a definition of the mask inviting the visitor to take a closer look at he ambiguity inherent to this object continuously vacillating between universality and particularity. Different types of masks are displayed and one of the showcases contains materials used for mask making which can be touched by the visitor.
The tour includes five more rooms, one per continent. The journey starts in Africa, then continues to Asia, America and Oceania and finally ends in Europe.
In total, 200 key pieces of the Museum's collections are on display in this exhibition.