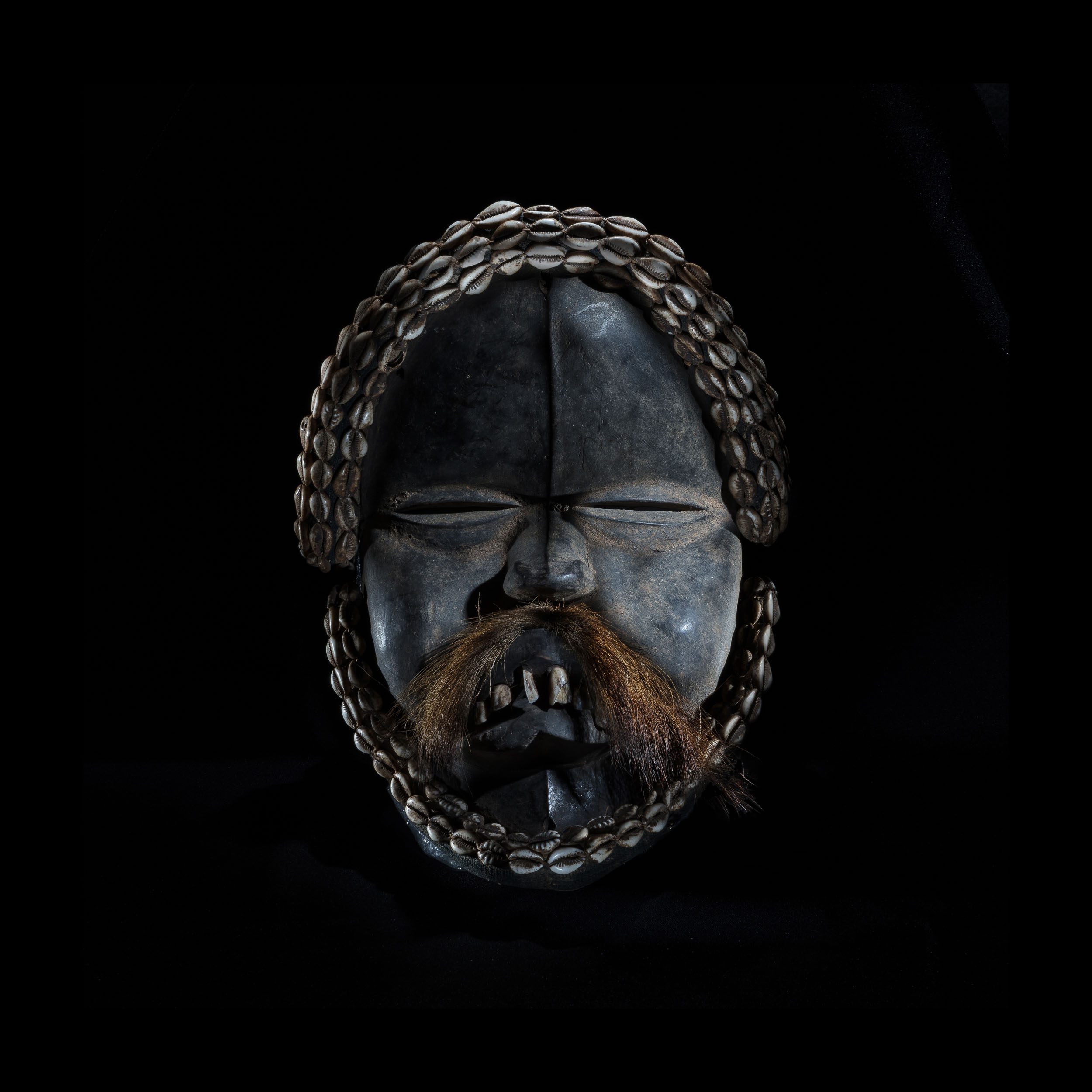 Today, the African collection numbers about 750 items and continues to grow. The objects date from the 19th century to the present day and come from a large number of countries. It can be noted that masking practices can mainly be be found in two regions, namely in West and Central Africa. They occur much more rarely in the Eastern and Southern parts of the continent.
The African collection reflects the diversity of the masking practices of this continent. As far as forms are concerned, the collection includes helmet masks, headdress masks, face masks and masks covering a certain part of the body. Regarding materials, there is definitely a predilection for wood. However, there are many other materials which are used : plant and animal fibres, calabash, leather, textile, pearls, metals, minerals, resin etc.
In view of such diversity, the temptation is great to bring some order into the whole and to classify these masks according to their function or context. However, African masking practices cannot be squeezed into categories. Yet some tendencies can be noted. Masks appear for example in phases of transition, when people are particularly vulnerable to magico-religious attacks or on the occasion of agricultural rites. The masks embody beings who are often hybid and act as intermediaries between the earthly world of the humans and the invisible world. Their functions within the community are, however, not fixed. On the contrary, they often vary. Sometimes, the same masks play the role of initiation masters and appear during funerals. Elsewhere, they may act as representatives of law, attend a king's accession to the throne and entertain the audience at the same time.
Simultaneously to these fluent boundaries, which are typical of African masking practices, the mask also represents historical continuity. Indeed, certain masks have been used for several decades or even several centuries. Even if their functions and the contexts in which they appear might have changed, their characteristic forms – one could say their « immovable face » – have not changed for a long period of time.