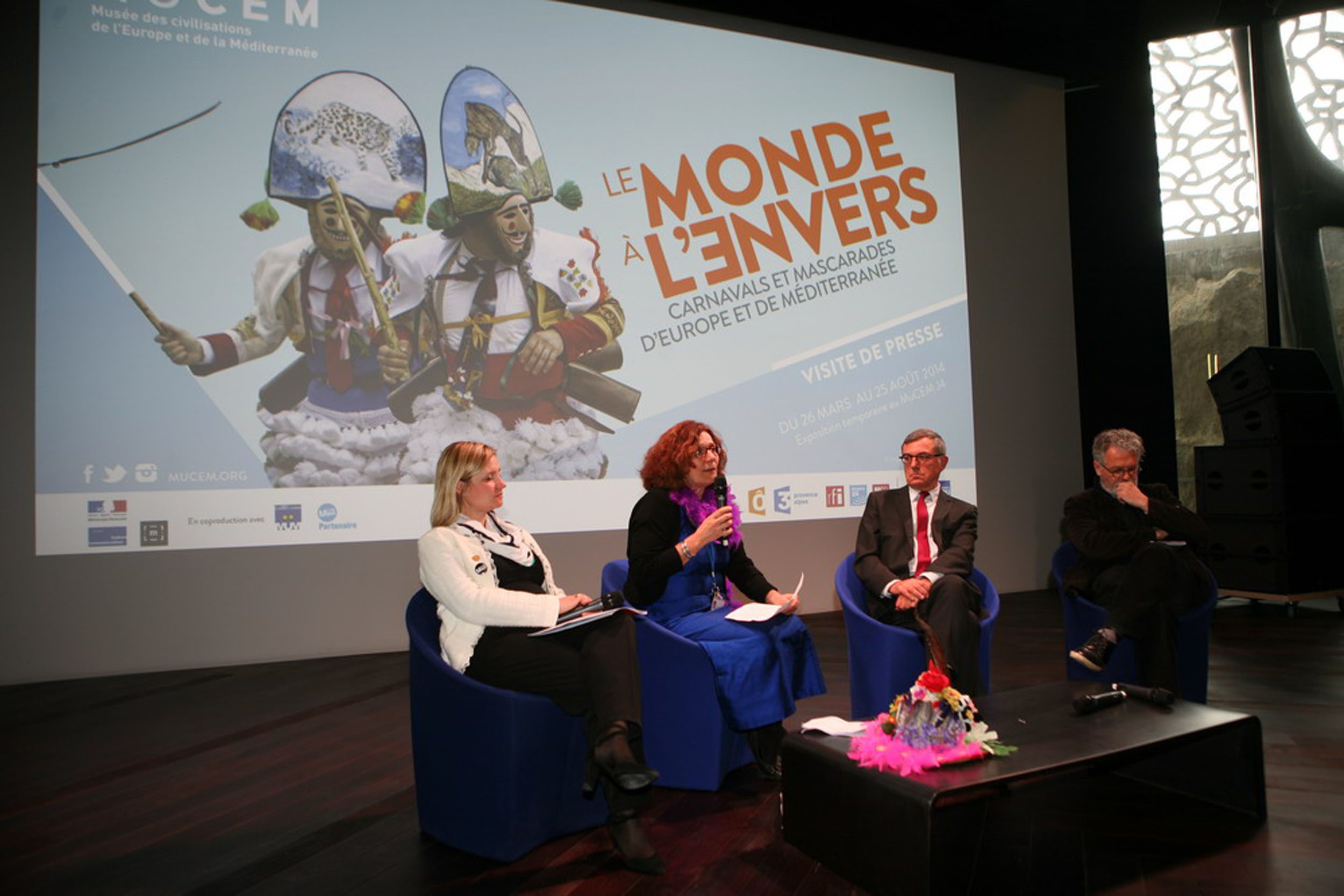 Collaborations are very important for museums as they are indispensable for scientific research and the creation of exhibitions.
The Carnival and Mask Museum has an extensive network of national and international collaborators including independent researchers, museums and universities, colleges, folklore groups, carnival societies, artists, videographers, photographers, archivists etc.
At the same time, the Museum receives requests concerning participations in external projects organized by other museums.
The following are among the most prestigious ones, to name but a few : Quai Branly (Paris), MuCEM (Marseille), Etnografisch Museum (Antwerp), Wereldmuseum (Rotterdam), Afrika Museum (Berg en Dal), Tropenmuseum (Rotterdam), Museo internazionale della Maschera Amleto e Donato Sartori (Abano Terme), Musée des Confluences (Lyon), Narrenschopf (Bad Dürrheim)…