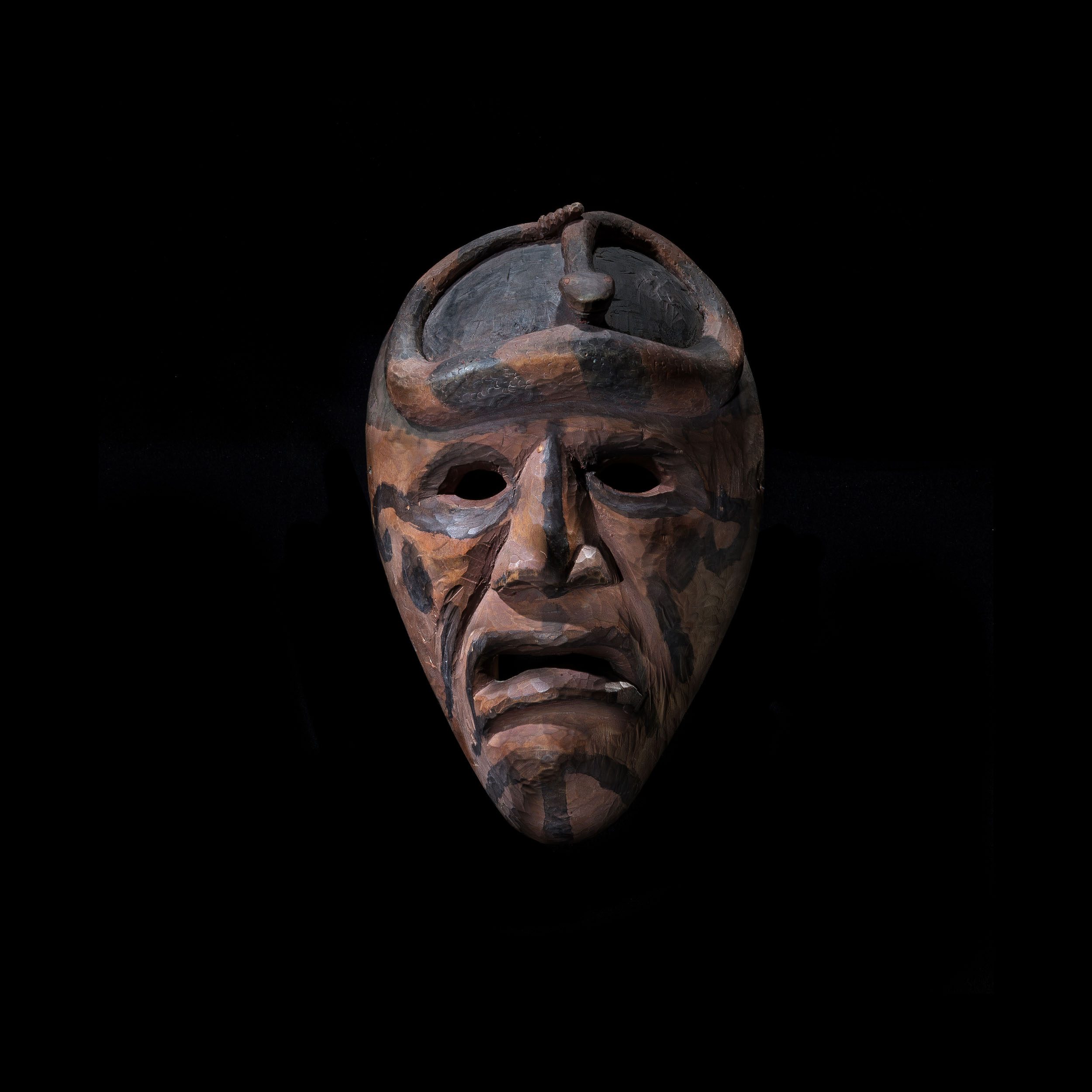 The American collection includes more than 1 600 objects in total. In America, the history of the mask begins long before the first contacts with the Europeans.
The objects from South and Central America cover a long period, that is from 300 before Christ to the present. The highlights of this collection are masks from Mexico and Guatemala as well as a series of masks from Amerindian groups from Amazonia.
The contemporary masking practices of South and Central America feature a form of synchretism between pre-Columbian and Western and Christian elements originating from Spanish, Portuguese and later, even French traditions. Besides the blending of pre-Columbian elements with European codes and symbols, another form of synchretism can be noticed in the rituals and festivals of Central and South America, namely the influence of African masking practices. The large-scale and forced displacement of populations from Sub-Saharan Africa, enslaved to be used as labourers on the plantations, contributed to the integration of African elements into the American festivals.
In North America, masking was practiced in all cultural areas. Masks, which were sometimes connected to totemism, sometimes to shamanism, were structuring elements of the Native Americans' societies of the North. The spirits embodied by the masks also played a role in agricultural and propitiatory rites. The objects from North America date from the 19th century to the present day.