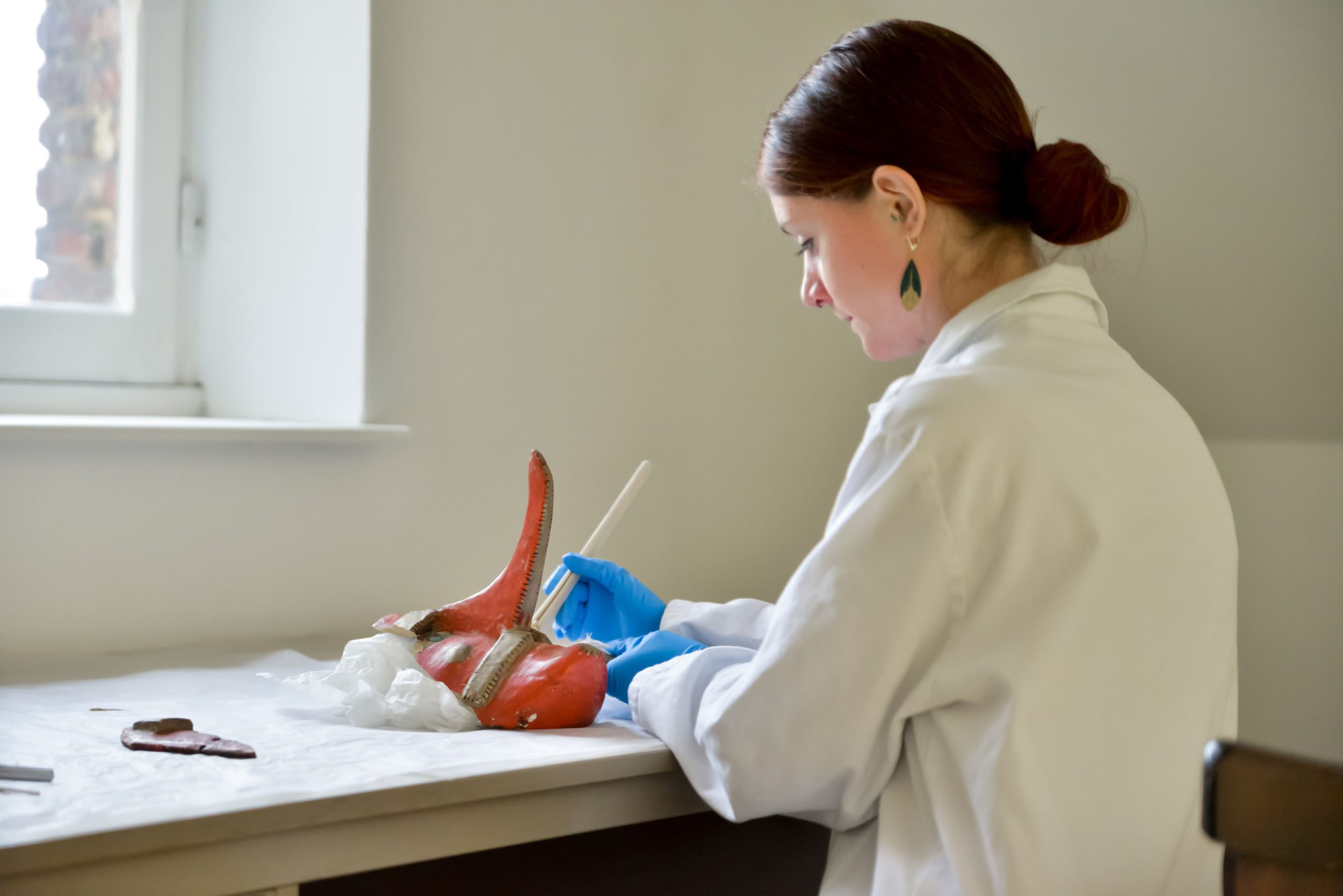 Acquisitions

The Museum is continuously expanding its collections through new acquisitions.
The Museum's acquisition policy complies with the recommendations of ICOM concerning this matter by respecting ethical rules and professional integrity. Pieces acquired by the Museum are authentic as they were worn within the framework of the respective masking practices. If they are new, they have to correspond to those used in these practices. The acquired objects also have to be freely ceded to the Museum and their acquisition must in no case leave a gap within the community they stem from.
It is imperative that all new acquisitions are accompanied by detailed ethnographic documentation. The Museum's scientific team can either carry out themselves the field investigations and observations related to a new acquisition or call in an independant researcher.
A mask, a costume or an accessory is never representative of a tradition as a whole. Therefore field surveys are carried out to give, also in terms of place and time, a context in the most authentical way possible to the masking practice it stems from.
Besides acquisitions on the Museum's own initiative, we also have to mention purchases of objects proposed by private persons or professionals as well as donations from private persons or associations.

Loans

Within the framework of temporary exhibitions, the Museum regularly grants loans to or is granted loans from national and international museums, but also private persons. These exchanges make it possible to present pieces from other collections and to increase our Museum's visibility.
If you wish to make a loan request, please contact our Registrar: