Healing – Ensorcelling
24 May 2018

-

23 September 2018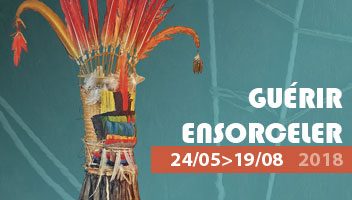 This exhibition was organized in collaboration with the Albert Marinus Centre.
One half of the objects on display came from the Museum's collection, the other half were loans from Christian Chelman, a private collector from Brussels.
The exhibition presented a choice of items (some of which were particularly outstanding), some of which, on the one hand, are used for healing and others, on the other hand, for bewitchment. It showed two essential aspects of the use of masks.