The Vonpischmeyer collection – Plastic sculptures by Olivier Goka
23 June 2017

-

10 September 2017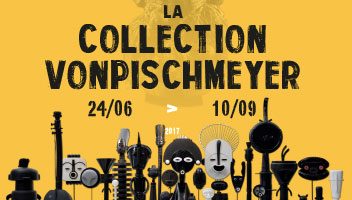 This exhibition was organized within the framework of the 11th ARTour biennial of contemporary art on the theme "collections and collectors".
The exhibition presented the works of Olivier Goka, a Belgian artist who reinterprets ritual masks by using recycled materials. In this way, he had built up a "true-false" collection of primitive art entirely made of assembled plastic.
The Museum decided to confront a series of African masks from its own collections with those of Goka and to create in this way a dialogue with real ethnographic objects.